SaveSave
SaveSave
SaveSave
SaveSave
SaveSave
SaveSave
SaveSave
SaveSave
SaveSave
SaveSave
SaveSave
SaveSave
SaveSave
SaveSave
SaveSave
SaveSave
SaveSave
SaveSave
"We are Biophilic designers who strive to foster a greater achievement in the project development world — more holistic & sustainable building uses, better means of connectivity between buildings and the public, and more thoughtful ways to combine Nature with work, play, entertainment, and education." 
         Edward W. Powell – Architect
 "As Biophilic architects, we don't simply design structures. We envision better solutions for the environments that surround us. We look at the circumstances, objects and conditions that are all around and create spaces that are functional, well-thought and beautiful with nature in mind"
 "Humans feel a sense of well being, peace and serenity when they are close to nature"  
Effective Design Solutions
Creative Ideas and Concepts in Commercial Projects, Residential/Mixed Use, and Landscapes
Obtain all City Permits
Design plans, engineering, electrical, plumbing, title 24,  on Archicad with renderings and present to city officials. 
Funding Solutions
[themify_hr color="white" width="300px" ]
Work with Loan officers by helping to write pro forma/business plans & financial documents 
WE DESIGN
WE SPECIALIZE IN Commercial Design
We have developed the Eco Smart (Snapz) Homes of the future!
Exterior & Interior Landscapes that enhance our surroundings & environment 
Our Mission
Design to the Nines specializes in cutting edge technology.  Planning, Architecture and Landscape design combined with Graphics and Web design provide the focus for extra-normal solutions that enhance the livability of town and country, both while apotheosizing the natural world.
Solutions such as the living bridge, the all-electric river taxi, automated parking garages, metal art furniture, maglev people- (and freight) movers, sustaining animal 
Reviews
Let's show off what people are saying about us!
Great Architects I highly recommend them/
I was looking for an Architect to design a spec building in North Hollywood and  Ted and Laura really exceeded my expectations.  It's not easy getting plans passed through the Los Angeles building and Safety Dept but with a lot of effort, they stuck in there and got the job permitted.  The building is beautiful and I expect to build and lease it out easily. They even got a special permit for 2 video screens on the facade of the building which will bring in a lot of income from advertisers.   

Perfect Website for my business
Laura is an awesome Web and Graphic designer.  She created a website for my photography business that highlights my work.  She even set up an ecommerce store for me to sell them.  

The Best Restaurant designers I have Ever Used
Ted and Laura Designed a Fusion Restaurant for me.  They did all of the permitting including Health Dept.  and liquor license.  The design is beautiful and people love coming to the restaurant.  Laura also did a great website to highlight the look and feel of the place and the food/menus.  

We Design Eco Friendly, Fire & Earthquake Resistant Biophilic Homes!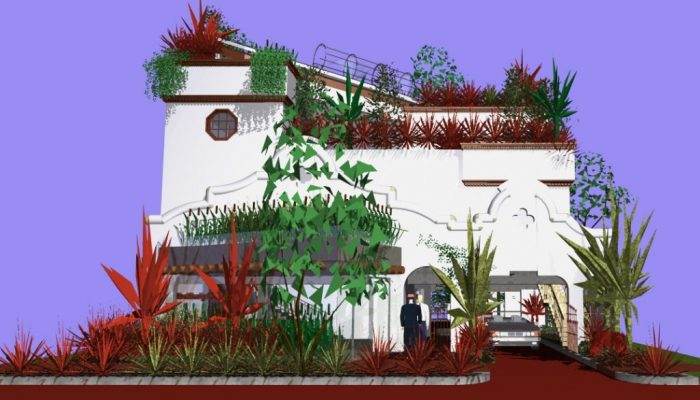 A Mixed use Project
Bradbury Mixed use Project with Roof Garden, Santa Barbara, CA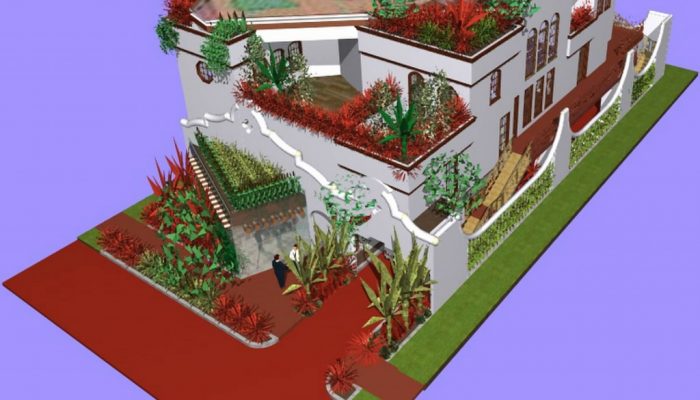 Mixed Use Dwelling
Bradbury Mixed use Project with Store Front, Residence above & Roof Garden, Santa Barbara, CA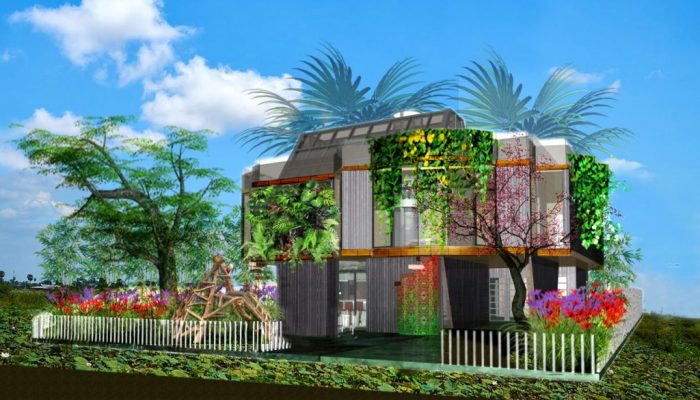 Snapz House
An Eco Friendly Residence with Vertical wall Gardens inside and out. Ventura, CA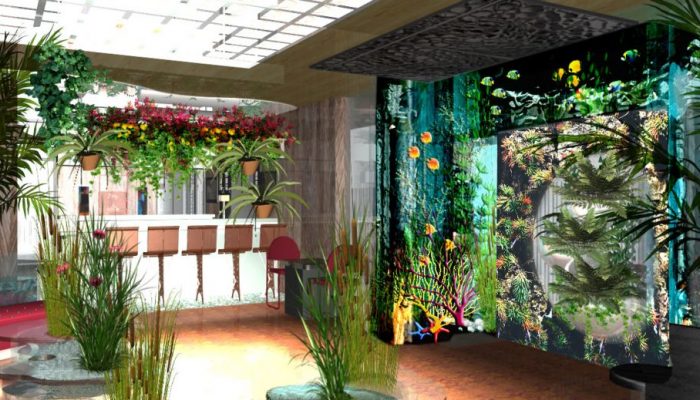 Snapz House Interior
Interior views of the Kitchen Area & Aquarium of the An Eco Friendly Residence. Ventura, CA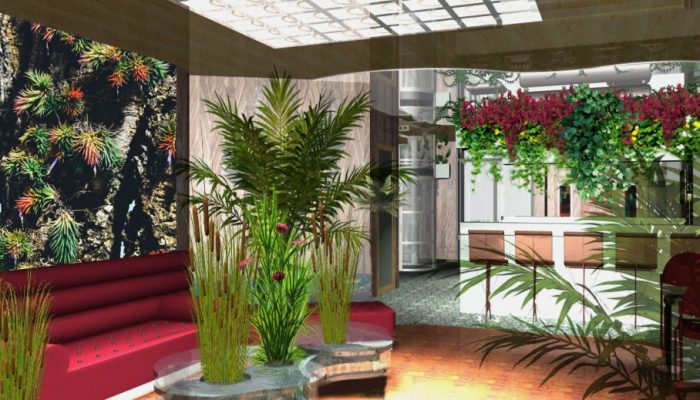 Snapz House Interior
Interior views of Family Room with Aquarium of the An Eco Friendly Residence. Ventura, CA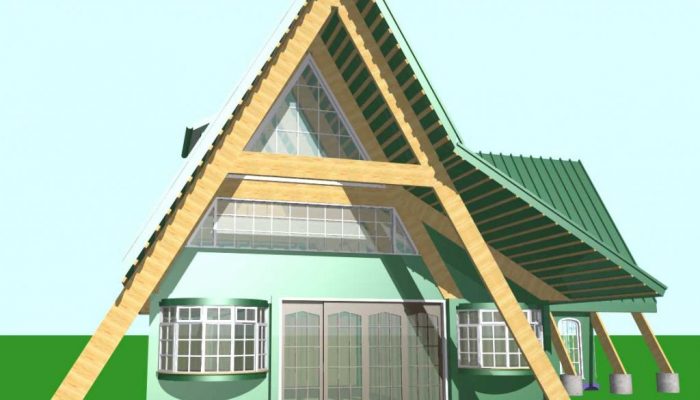 The Container Home
An A-Frame House made out of Storage Containers. CA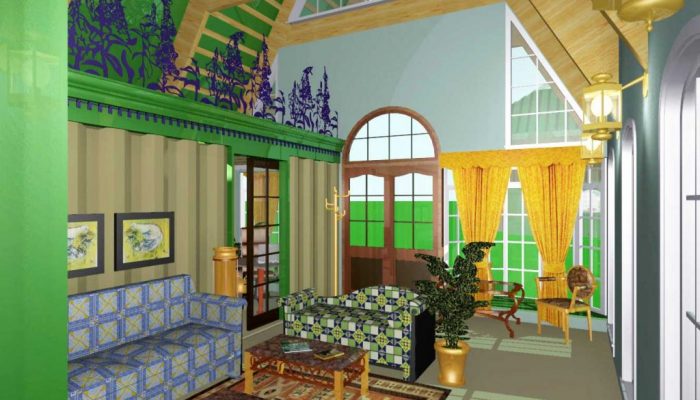 Interior View of the Container Home
SLO, CA
Interior View of the Container Home
Stacked Containers provide double story heights. SLO, CA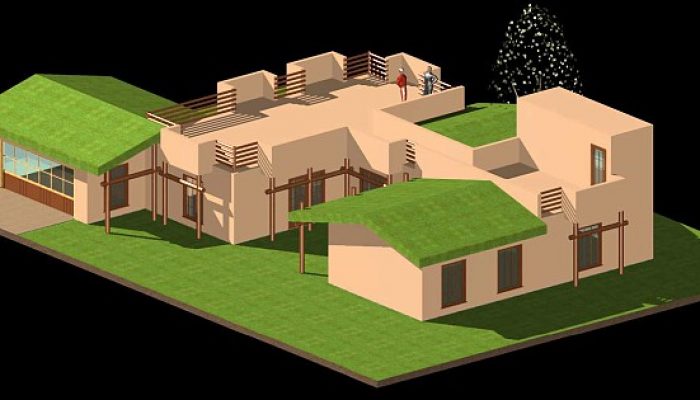 Jurupa Urban Community,
Riverside, CA
Our Business Interests
Visit our other websites.
Read our Blog and find out what we are up to.  
Subscribe to the Dezign2the9z Newsletter
We've got a lot of things in store for all of you. Be sure to stay connected by being a part of our mailing list. 
[mc4wp_form]